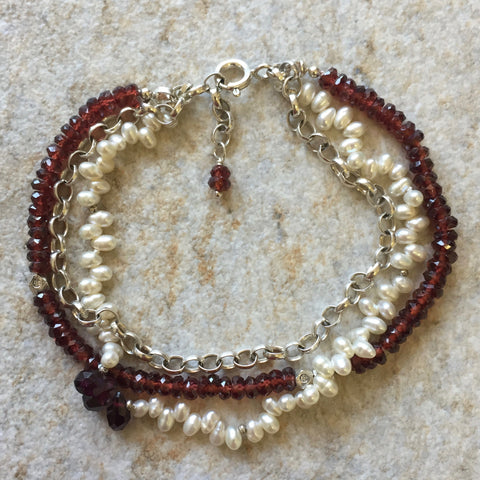 Sadie Bracelet - Red Velvet (garnet & pearl)
You just won't want to take this decadent bracelet off...Deep claret colored garnets mingle with a strand of white pearls and light weight sterling silver chain. Accented with garnet briolettes. Finished with a sterling silver clasp. 7"-7½" (adjustable). 
Sadie, simply, is a nickname for Princess...