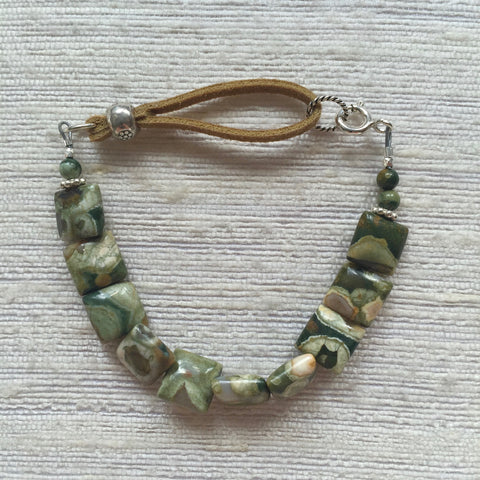 Suede & Leather - Ever Changing Tides (natural rhyolite)
Each rhyolite stone has a unique pattern of swirling greens, white and cream. Light tan suede cord and Thai Hill Tribes silver bead. Sterling silver clasp. 
The name rhyolite comes from Greek "rhuax" for stream and "lithos" for stone. 😃
Materials note:  We recommend limiting exposure of this piece to water, as it may damage or weaken silk thread, suede, or leather.