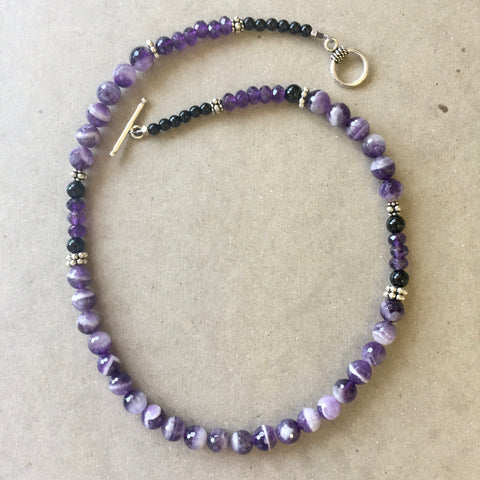 Simplicity - Calm (amethyst)
Amethyst is one of very few stones with a unique purple coloration and is believed to be a calming and meditative stone. T

hese striking Cape Amethyst, purple and white swirled stones, are complemented by solid purple Amethyst and black Onyx. Finished with a silver toggle clasp. 18".